The Estonian Museum of Natural History's zoological collection has approximately 149,000 specimens. The collection consists of taxidermy, fluid embalmed specimens, skins and dried specimens. Mammals, birds, amphibians, reptiles and fish are also represented, butterflies and beetles making up the majority of invertebrates. The entomological collection is by far the largest part of our zoological collection.
Various techniques are used for storing and preserving the necessary scientific data in these animals at the highest possible standard.
The oldest specimens in the zoological collection are from 1837. The collection is constantly growing from all the material donated and collected during fieldwork.
 
Entomological collection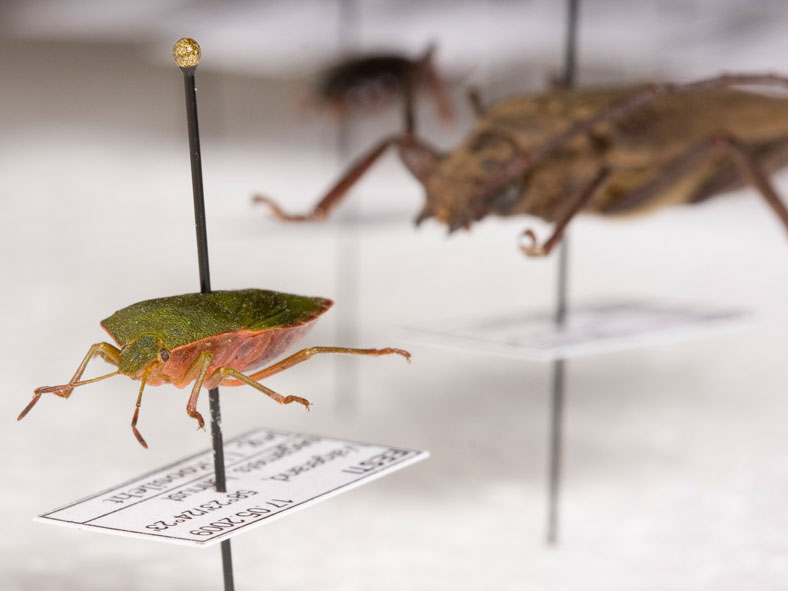 This collection includes approximately 133,000 specimens. Butterflies and beetles make up most of the collection, but there are also some hymenoptera, heteroptera, orthoptera and homoptera specimens.
There are almost 70,000 specimens of butterflies, including those that were in Estonia a hundred years ago and those that spread here in recent years due to global warming. Most of the butterflies in the collection have been caught abroad. The specimens that have been used for describing new species are invaluable – there are more than 80 of these standard specimens among our butterflies.
The butterflies collected by Mati Metsaviir, a hobby entomologist and man of many talents, deserve to be highlighted. This collection is best characterised by some of its tropical specimen. The butterfly collection of Tiit Marnot, an artist-designer and hobby entomologist who passed away in 2013, is also very large, varied and has been amassed over a long period.
The beetle collection has over 46,500 specimens, including some first finds of Estonian beetle fauna as well as rare protected species. The collection of hobby entomologist and engineer Valentin Soo was compiled over the past seven decades and is very large and valuable. The insect collection of Günther-Friedrich Reindorff, a hobby entomologist who has been active for many decades, is also interesting for both entomological and cultural reasons.
Aare Lindt
curator of the entomology collection (butterflies)
@email
+372 505 1503, +372 660 3404
Uno Roosileht
curator of the entomological collection (beetles)
@email
+372 551 6547, +372 660 3404
 
Taxidermy collection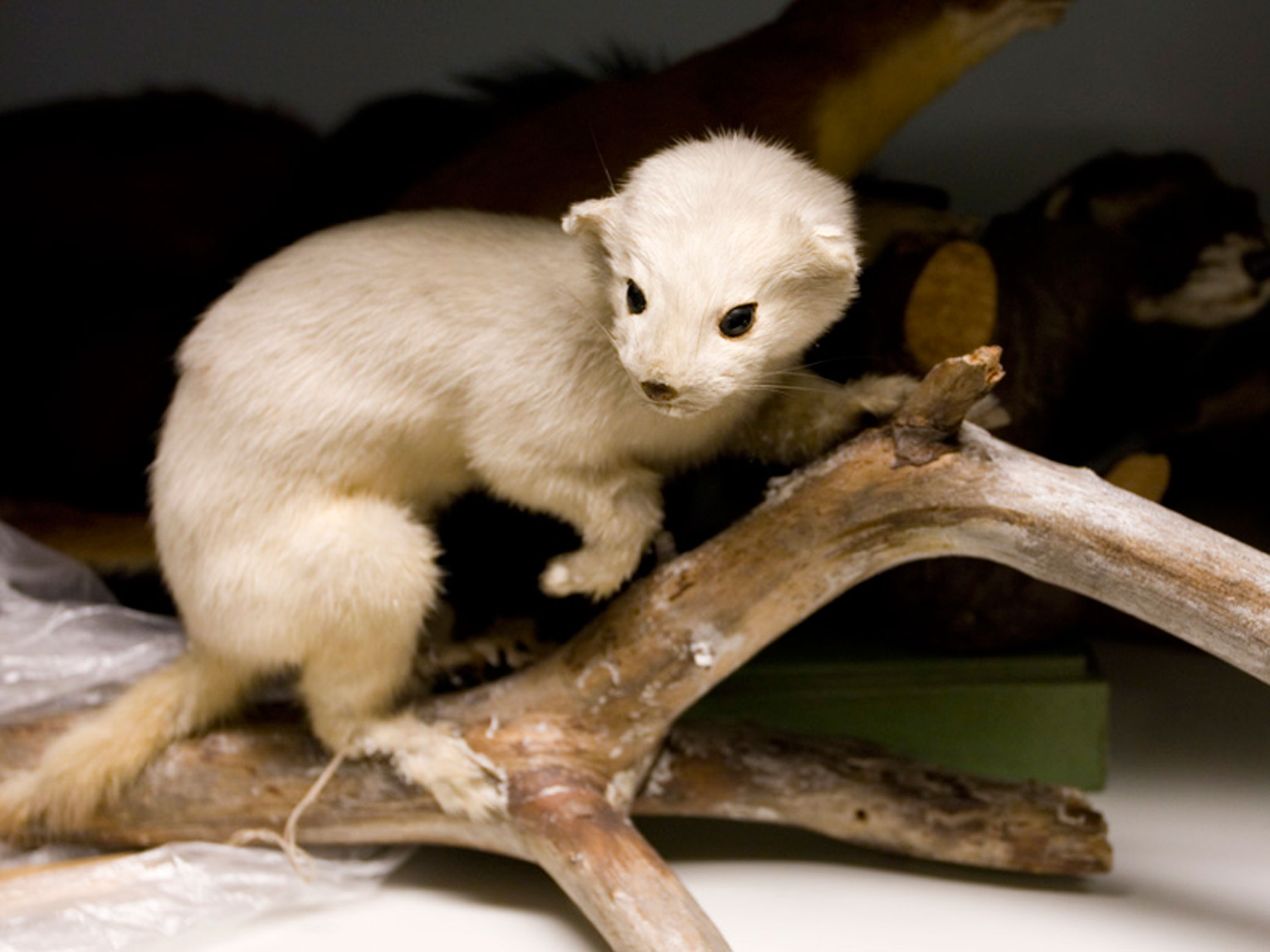 This collection with its more than 1900 specimens is one of the most popular zoological collections – it includes taxidermy of goldcrests and hummingbirds as well as a large polar bear and a rhinoceros. In addition to birds and mammals, the collection includes reptiles, amphibians and fish – the latter got a whole new look in 2021 thanks to extensive conservation work. In addition to native species, there are also numerous exotic animals, such as a miniature hippopotamus, a red macaw parrot, alligators, pythons and a flamingo that found itself in Estonia by accident.
Most of our taxidermy mounts are made by masters in the field. The Baltic German collections, inherited from the Provincial Museum, are some of our greatest. Among these, the taxidermy collection from the second half of the 19th century by Valerian Russow, the founder of Baltic ornithology, really stands out. Taxidermy made by the founder of Russian taxidermy Mikhail Zaslavski also looks remarkably true to life.
New taxidermy mounts are added to the collection every year, mainly using specimens found dead in nature. We also work closely with the Environmental Board, the Estonian Wildlife Centre, the zoo and volunteers in expanding the collection. The most significant recent additions to the collection were some extremely rare migrants found in Estonia – the common murre and the collared flycatcher.
In addition to the research done in the museum, the taxidermy is often rented for exhibitions. Thus, our taxidermy can be seen in different places all over Estonia.
 
Mollusc shell collection
This collection has approximately 5600 specimens. The collection includes numerous Estonian shellfish shells as well as a large number of beautiful tropical mollusc shells with rich patterns, colours and shapes.
Our oldest specimens were collected in 1837 by the world-famous natural and medical scientist Karl Ernst von Baer. Our largest specimen is a giant clam with a diameter of more than one meter and a weight of more than one hundred kilograms.
 
Fluid embalmed specimens collection
Specimens from this collection are preserved in ethanol or formalin. This collection has representatives from several groups – mammals, reptiles, amphibians, fish, molluscs, arthropods, ringed worms, nematomorpha, cnidaria and others. Most of these are from Estonia, but there are also some exotic specimens. Peeter Ernits, the former director of the Estonian Museum of Natural History, did a great deal of work in developing this collection. Thanks to his work over the last four decades a total of 1200 specimens have been added.
Preserving animals in fluid is an easy and inexpensive way to preserve the integrity of the specimens along with their innards. Thanks to modern research and analysis methods, it is possible to get various scientific data from fluid embalmed specimens. It is also one of the fastest growing collections at the Estonian Museum of Natural History.
 
Horns and bones collection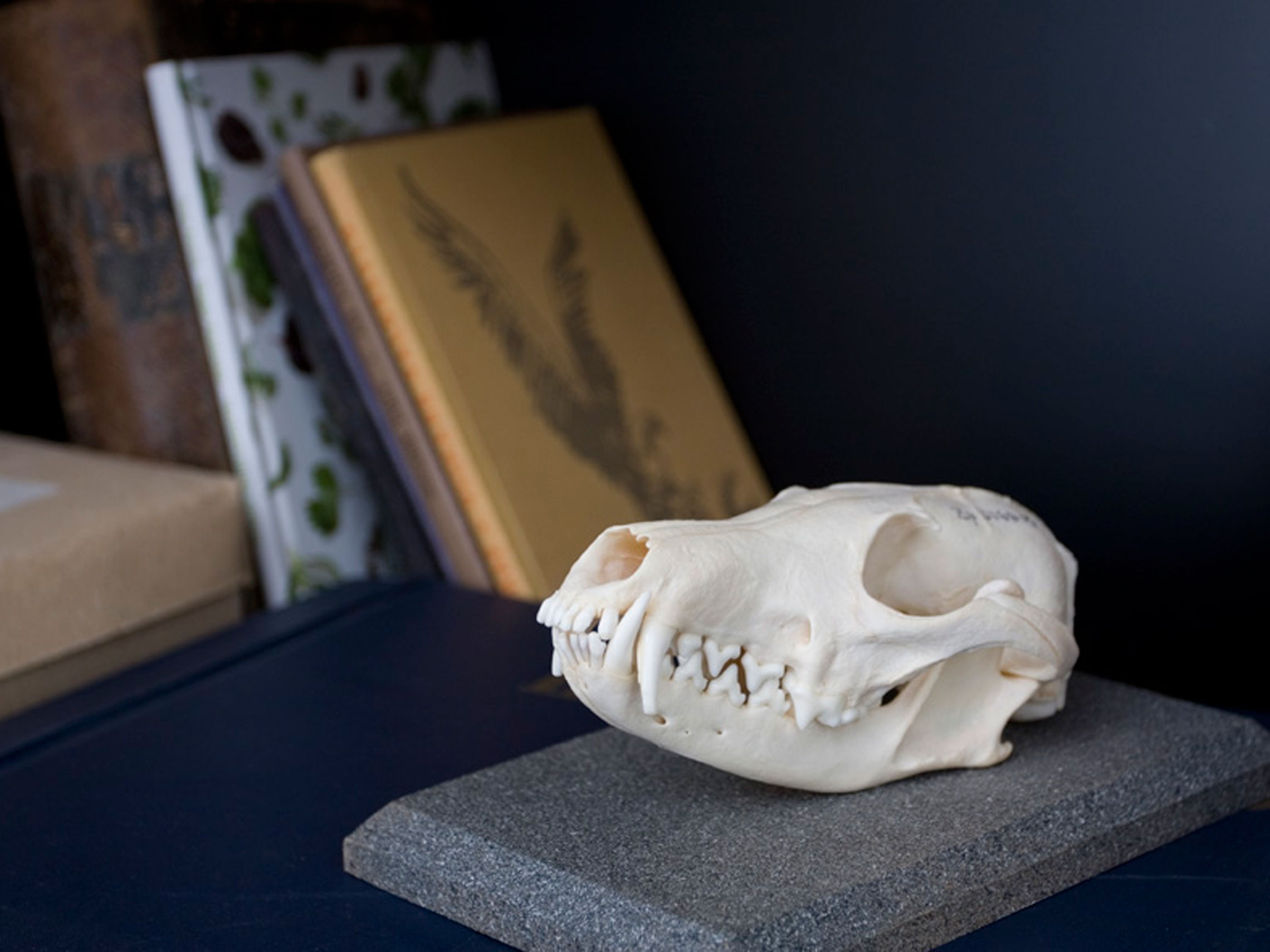 We have collected horns and bones since the first half of the 20th century. The collection now contains about 3900 specimens. Most of these are skulls, about a quarter are other skeletal bones; there are also some animal horns. Mammals, birds, reptiles and fish are all represented, the most exciting specimens being a whale's pelvic bone and turtle shells.
Egg collection
Eggs of most birds that nest in Estonia, as well as some exotic ones, can be found in this collection of about 1100 specimens.
The collection is based on collections from the Estonian Provincial Museum – for example, the collections of Saastna manor owner Woldemar von Stackelberg, Niitvälja manor owner Johann Julius von Gernet and the founder of the first Estonian hunting organisation Georg von Peetz. After the Second World War, the collection was added to by August Mank, who worked as a taxidermist and research director at the Natural History Museum, and Hillar Pärjassaar, a freelance collector.
 
Dried specimens collection
The collection mostly includes corals, both large – some over half a metre – and small. In addition, arthropods (mainly crustaceans), sponges, bryozoans, ringed worms, cnidaria and echinoderms are also represented. We have a total of about 1500 specimens from aquatic ecosystems all around the world.
Skins collection
This collection of mammalian and avian skins from around the world has about 300 specimens. It is one of the smallest in the Natural History Museum, but also one of the fastest growing – modern research and analysis methods make it easy to get all kinds of scientific data from skins. Our oldest skins date back to the beginning of the last century.
Animal traces collection
The majority of this collection of just 200 specimens is made up of nests of birds nesting in Estonia. There are also some bird feathers and animal hair.
Joosep Sarapuu
curator of the zoological collection 
@email
+372 5903 1393