Why do we need a new museum? 
People need nature. But what does nature need? 
To keep offering us, human beings the kind of living conditions that we need, nature needs humans with knowledge. Humans who are willing and capable of change. We are creating a new museum, so that change can have a space for growth. A space for thought, where everyone can feel the necessity of nature. A space, backed by the scientific worldview and open collections. 
This is what the new museum will be!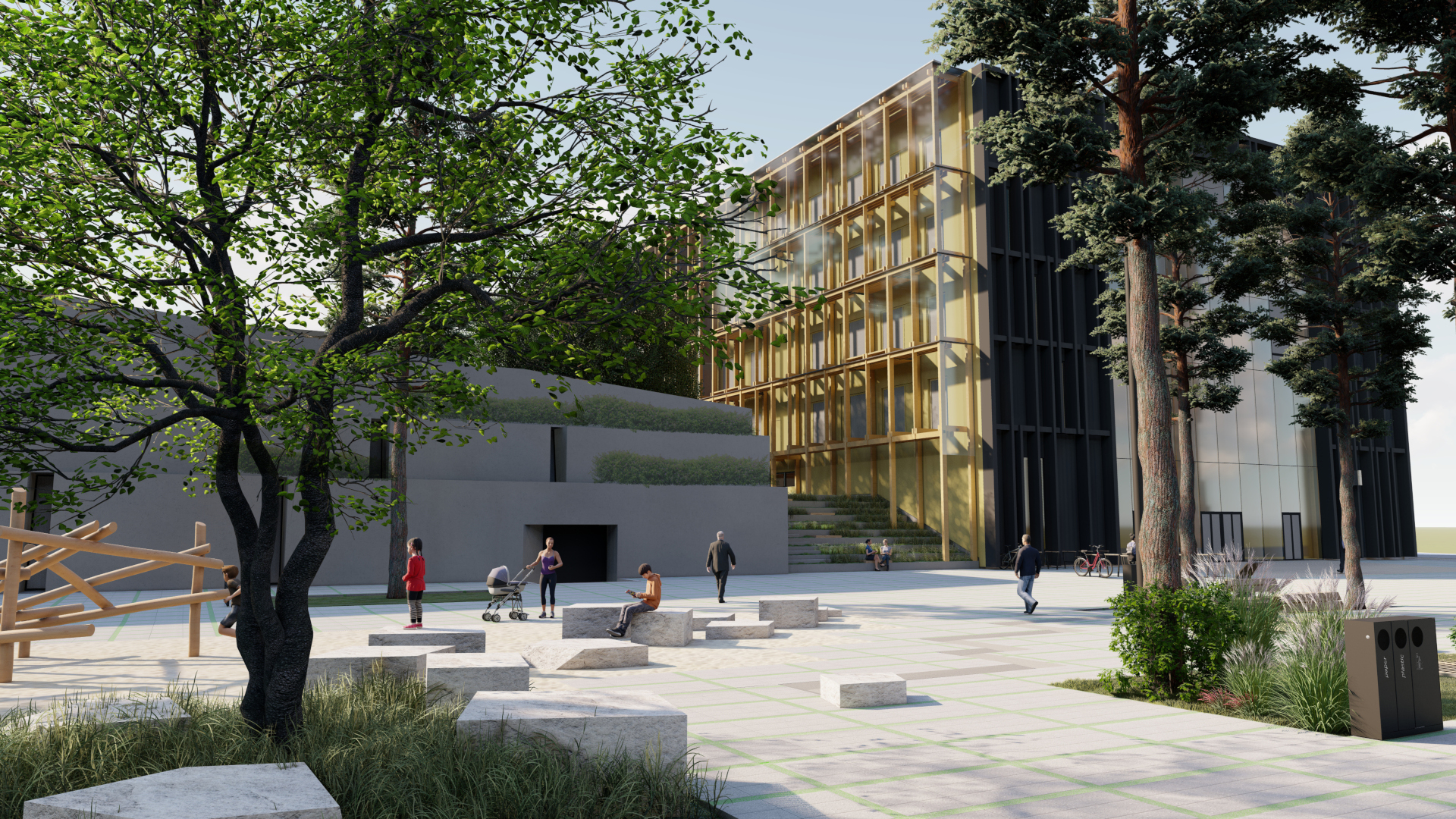 But what does it really mean?
The modern museum needs to be a place that challenges our worldviews and lifestyles by offering meaningful experiences. The main tool that museums have in hand is the exhibition. 
When creating the new museum, our goal is to create a permanent exhibition that will challenge the way we see and think about museums. Since the end of 2021 we have been on this fascinating journey to chart the most important topics and find the best solutions for exhibiting them. But one thing is certain, our new permanent exhibition will talk about the Estonian nature in the wider context of the challenges that are in front of our world. 
In addition to exhibitions we also aim to take museum education to the next level. Educational programmes that are well thought through and integrate different disciplines are at the heart of every modern museum. 
But the modern museum is so much more than exhibitions and educational programmes. Our new museum will be a place for memorable events. Be it cosy nature evenings or epic nature film mornings, childrens birthdays or an International conference about climate change. There is room for all of this in the new museum.
And of course, a restaurant offering world class dishes from local produce – busy and bubbly in the daytime, cosy and intimate at night. 
Where will it be located? 
The new museum will be located in the hip part of Tallinn called Noblessner – a former manufacturing district by the sea. 
The currently empty plot will house the Keskkonnamaja or Environmental House – a wooden building planned by Estonian architectural bureau Kavakava, built keeping in mind the zero-energy principals. A fitting case for the ideas of the new museums. 
The building complex will be surrounded by lush landscaping inspired by Estonian nature, that will add biodiversity to the city and offer it's citizens a place for spending free time in open air. 
Think along!
Help as fulfill our dreams and create an amazing new museum! 
If you wish to share your opinion and are even willing to perhaps take part in some focus group interviews you can leave us your contact information through the form below!
Yes, I wish to be part of creating the new museum!